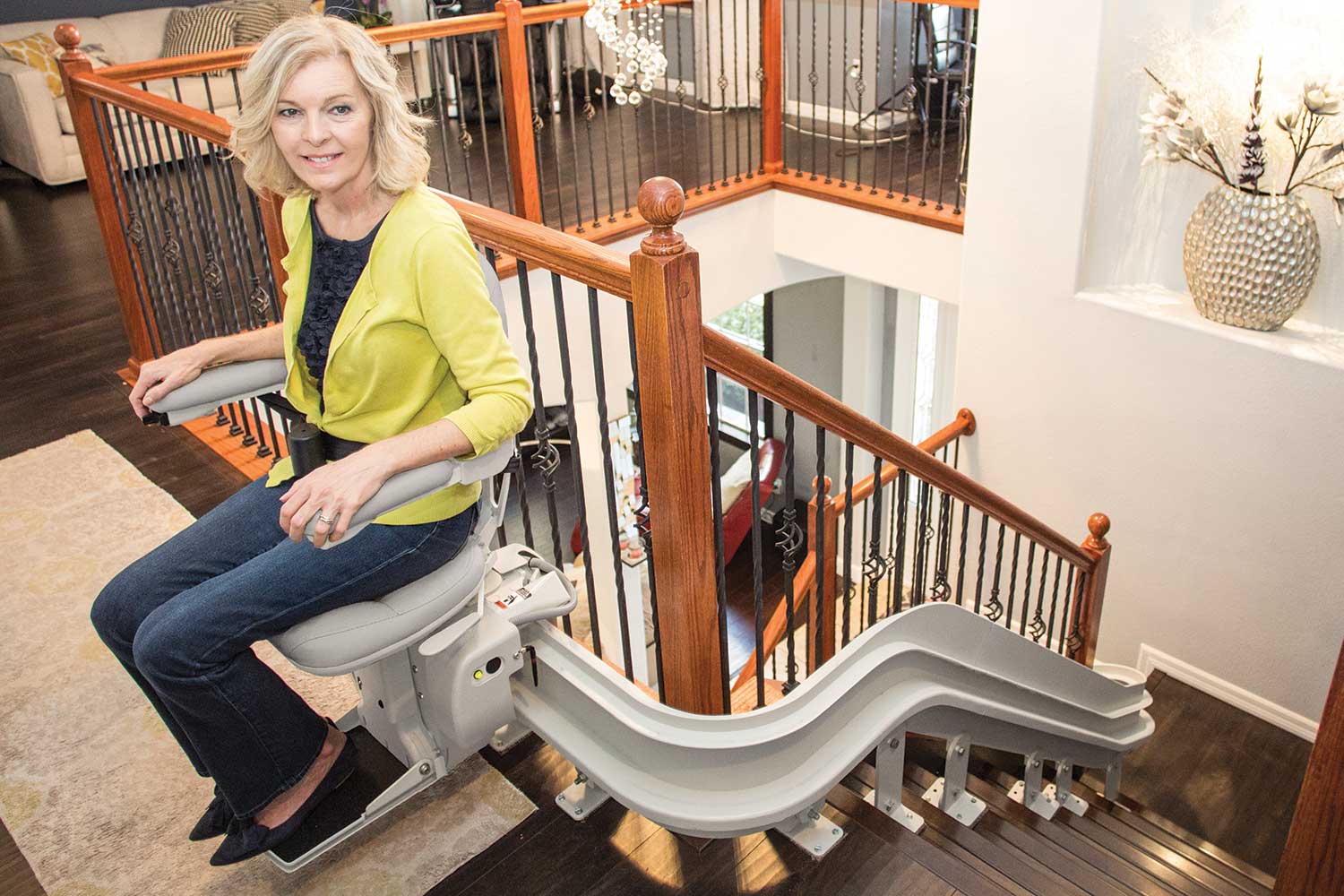 So You're Thinking About Getting a Stair Lift
Winter is a difficult time of year. We face additional challenges such as having to navigate the cold, the lack of sun, snow and ice, and your assistive tools experience more wear and tear than any other time of year. The arrival of spring is the perfect time to do repairs and maintenance, giving you peace of mind that your equipment is in the best condition for you to safely get back outdoors as the temperature warms up. Stair lifts are important, and often integrate themselves seamlessly into users' lives, which is why repairs and maintenance are so important.
At Assist Health Services, we want your equipment to work the best it can.
Installations and Renovations
Installing a chair lift is quicker than most people anticipate; taking on average between 4 – 8 hours, with curved rail taking closer to 8 hours as the installation is more complex.
A common misconception about chair lift installation is that intensive renovations are necessary to make the installation work. The stair lift is designed to fit any space, so very minimal changes need to be made to your home. The rails can be installed on nearly any surface.
The stairlift installation is easier than you think, and can help you stay independent in your home for years to come. If you are considering one, reach out, and see what we can do for you!
Repairs + Servicing
Life is easier when your equipment works properly. This is why repairs and servicing is important. Not only will your equipment last longer, it will also serve you better. It is recommended that you service your stair lift every 12-15 months, and spring is the best time to do so. Through the winter, your stair lift will experience more use, and you need to make sure that after winter, everything is operating at its best.
By giving your stair lift the attention it needs, you can make sure it lasts as long as needed.
Things to Look For
Sometimes your stair lift requires an easy fix. As spring comes around, everyone is trying to get their lift maintained so plan ahead and book in advance. There are some things that you can check to help address the issue, or to find a temporary solution.
If you find your chair is having trouble moving, check out the switch. Sometimes it may get sticky and won't switch as easily as it used to. Make sure you note a sticky switch to ensure that it can be fixed. Other things that you should look for include wear and tear on the rail, the stability of the chair, and the condition of the remote (if you have one). We recommend keeping a list of things that you notice need some maintenance, so when someone comes to service your chair you can easily point out the issues.
You know your stair lift better than anyone, so if something feels 'off', reach out!
—
Here at Assist Health Supplies, we prioritize you and your independence with the power of mobility. If you want to learn more