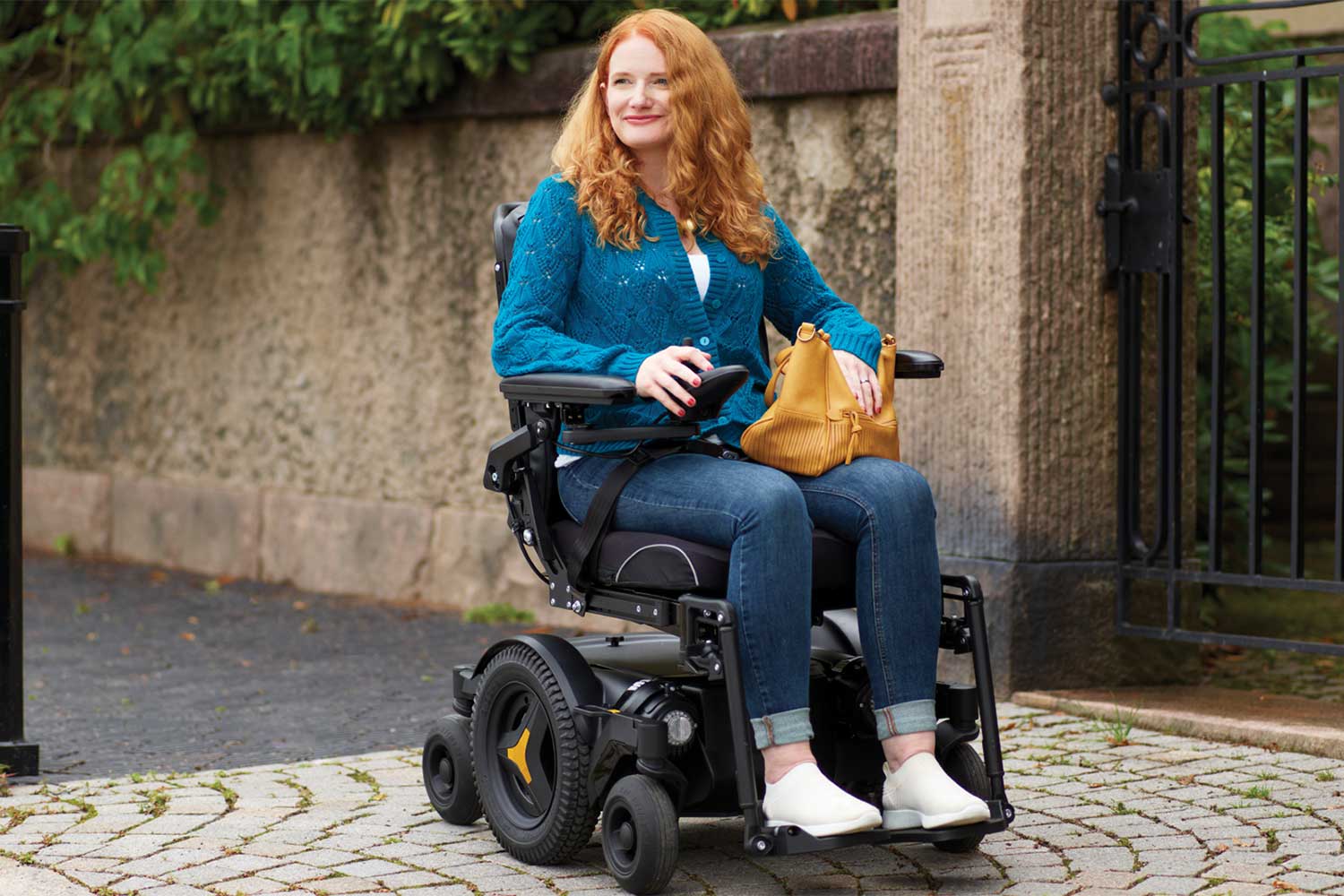 Sometimes, Power Chairs are the best option for you. In that case, it is best that you get a full understanding of what the power chair can do for you. In the end, the power chair needs to fit into your life.
Travel in Comfort
The power chair can allow you to travel comfortably. With reduced mobility, travel and exploration can be challenging. The power chair removes your mobility as a hurdle, and creates an efficient way to get around.
When deciding on which power chair is for you, it is important to understand the differences in every chair. From seat width, to backrest angle, to control location, each chair offers a different experience. It is imperative that you see how the chair fits in your life, and to make a decision based on those requirements.
Independence
The power chair has a unique ability to provide ample independence. This is heavily due to its operative range. With the power chair, you have the ability to go further, with confidence. With distance ranges of up to ~15km, you can embrace your inner adventurer. 
Independence is one of the greatest qualities associated with mobility. By embracing a power chair, you have the opportunity to increase your independence to the greatest extent.
Misconceptions
One of the largest misconceptions about the power chair is that it is a 'one-fits-all' solution. This however is not the case. Each chair is adjusted to its user. From the width of the seat, to the cushions, to the angle of the backrest, each feature is catered to the owner. This is why it is important to make a well informed decision about which power chair is for you.
Another large misconception about the power chair is its ability to trek more challenging terrains. While this may seem true, it is important to respect the chair. While it may have an easier time navigating challenging terrain, including steep inclines, it also leads to greater wear and tear. Understanding the limitations of your power chair is essential when making a decision.
Like any decision, it is important to be well informed prior to big decisions. By understanding what the power chair can offer you and how it can fit into your life, your decision will be better informed and lead to a higher return.
Compact Options
Oftentimes, the power chair can be large, bulky, and reduce overall mobility due to its size. This is why compact options exist, including the Golden Literider. These compact options are transportable due to their light weight. Weighing at most 20lbs, these power chairs can be easily transported, enabling greater mobility. Additionally, these chairs can be taken apart, therefore allowing it to fit into most spaces. 
With a smaller vase, it can easily maneuver small spaces including codos. This ease of access promotes independence, and ensures that the power chair fits into your life.
—
Here at Assist, we believe that everyone is entitled to the greatest level of mobility. This is because mobility promotes independence and leads to a healthier and well balanced life.'
If you are looking for a power chair, please reach out. We have dedicated and passionate staff that are ready to assist you in your journey to greater mobility.