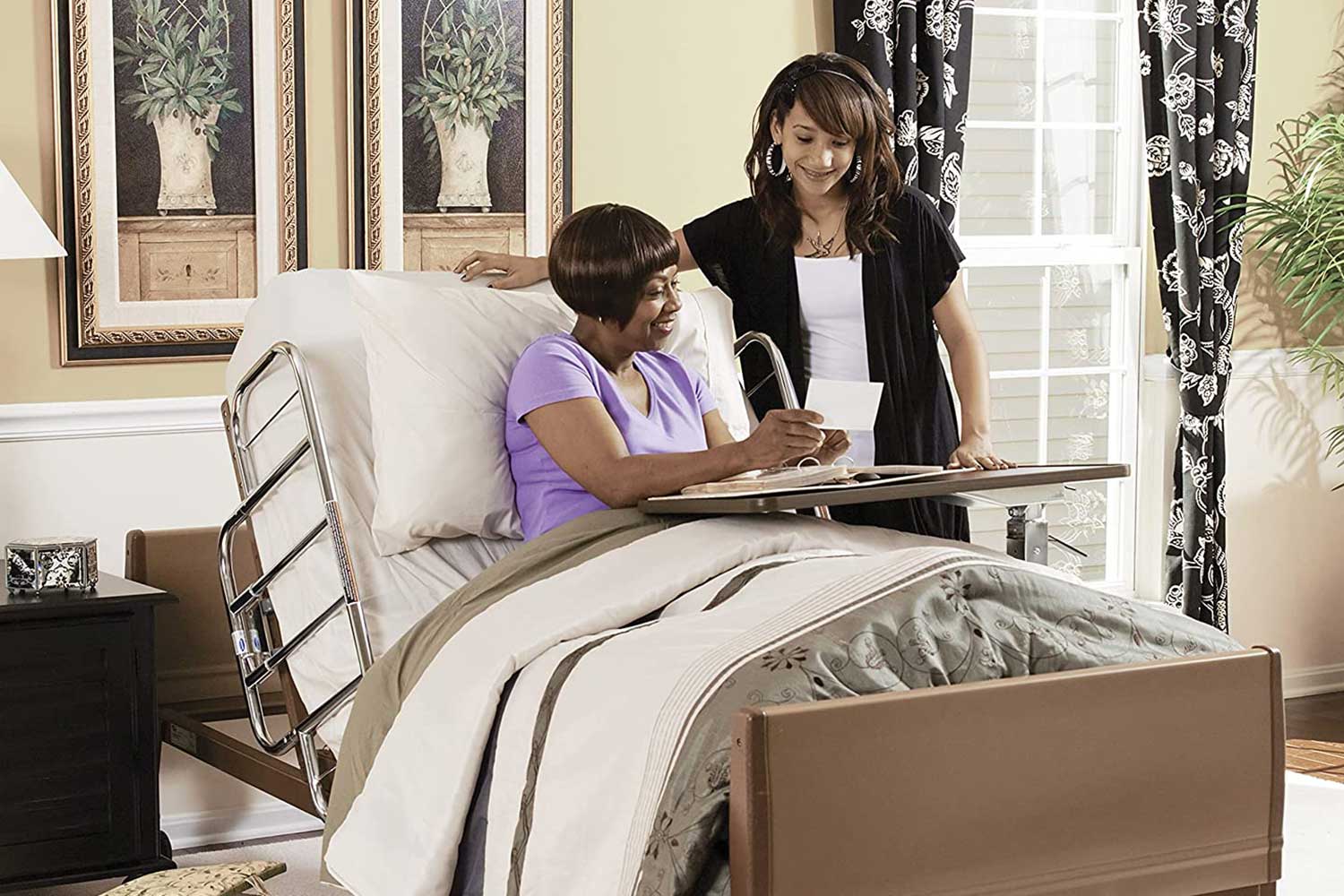 The average human needs between 7-8 hours of sleep to have optimal functionality. If one is able to maintain a proper sleep schedule, it has been studied that they have increased functionality, mobility, and balance. In situations where your mobility is compromised, sleep and comfort becomes increasingly important. This is why home care beds have a high return on investment.
Home care beds allow for long term care in homes. They offer infinite positioning which helps assist those healing from surgery, or are navigating mobility limitations. These beds can be utilized by anyone, and offer comfort in times where comfort can be hard to find. They are safe and enable easy rest.
Adjustability
No person is the same, and therefore no bed is the same. Every individual has different requirements of a bed, and the same applies to home care beds. From mattresses, to electronics, to railing, every home care bed is different. This is why it is integral to consider your care required, and how the bed can become a part of your care plan. 
By ensuring that the bed meets the needs of yourself and your care plan, you can more easily integrate home care beds into your home, while promoting safe and comfortable long term care.
Safety
One of the largest benefits of the home care bed is its ability to enable safety for all parties involved. While it allows the individuals in the bed to be safely moved, it also allows the individuals in the bed to be stationary with locking mechanisms on the wheels. This allows for peace of mind when getting in and out of the bed, or moving around in bed.
Oftentimes, individuals requiring home care beds require additional support when getting into and out of bed. Often, these individuals are bound to a wheelchair. The home care bed promotes safety in this transfer as the bed can easily adjust to an individual's position and the height of the bed. If there is a caregiver, this enables them to do their job more efficiently, without sacrificing their own safety.
Couples
Fear not that the home care bed will lead to isolation. Options for couples have been developed, which allows everyone to feel comfortable.There are often couples who would like to remain in the same bed despite their different sleep positions. In these situations, we recommend the Harmony Hi-Lo bed. This bed is a king size bed that allows for individual settings on each half. By integrating this into your home, you can continue you co-sleeping without sacrificing comfort.
If you are looking for a home car bed, consider Assist. Assist Health Supplies is an all encompassing service provider that wants to ensure that mobility, comfort, and safety is never compromised. Our team is knowledgeable and ready to assist you in finding a home care bed for you.
We want to ensure you have the greatest mobility without sacrificing your independence. At the end of the day, we are here to support you in any capacity that we can.
If you have any questions or would like to talk about what options exist for you, please reach out.