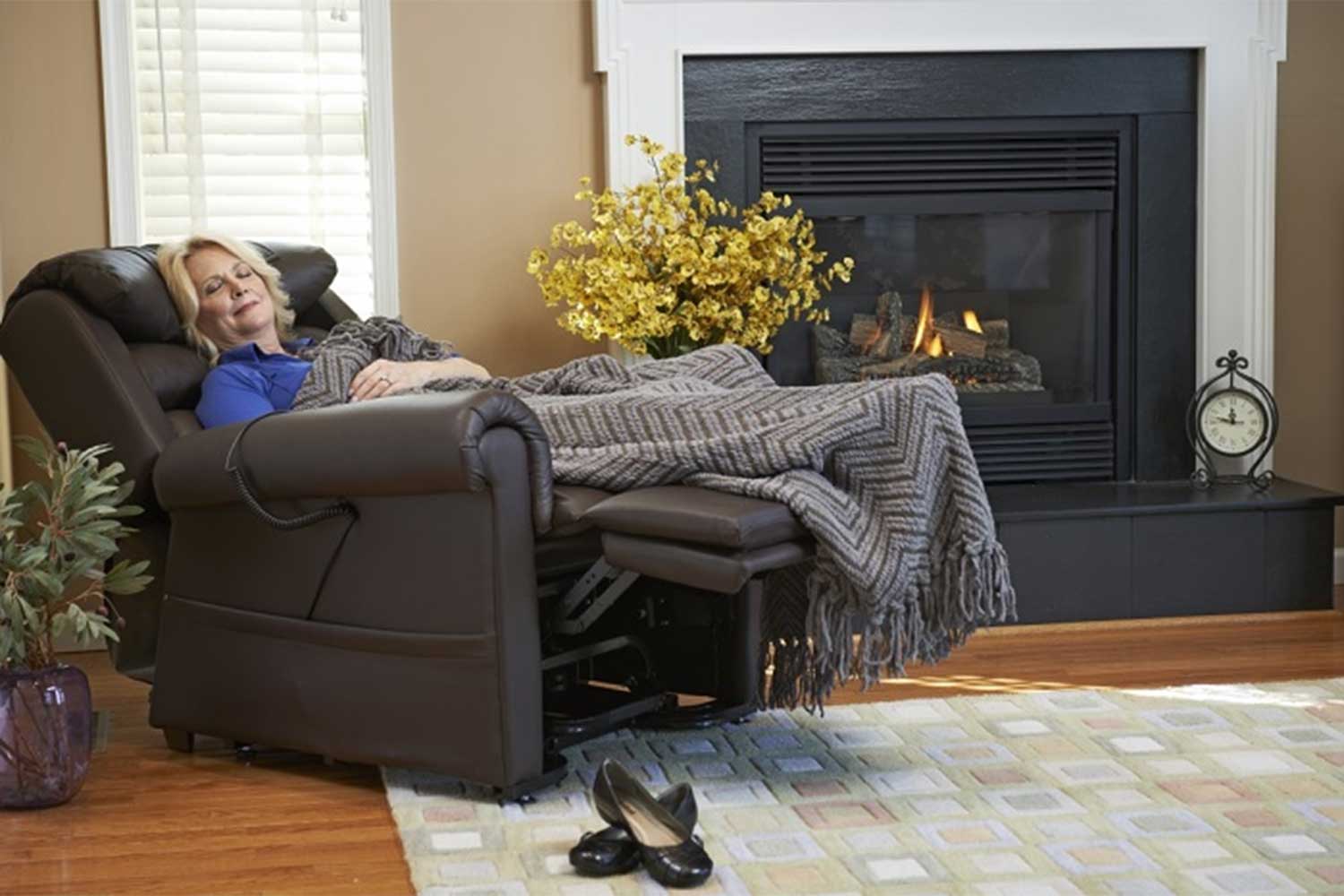 Lift chairs allow mobility and comfortability to intersect. This is why lift chairs are a popular option. With that said, they have become increasingly popular, and have led to a global shortage. Additionally, COVID has had massive repercussions on the supply of lift chairs, leading to large delays. This has impacted thousands of lives, and will continue to do so until resolved.
Who
Lift Chairs are used by a variety of individuals. It is frequently used by individuals with limited mobility. Individuals with balance concerns may also benefit from the lift chair. Whether you have stiff joints, arthritis, or back pain, the lift chair can provide benefits to you. By reducing the pressures associated with posture changes, and offering an ergonomic solution, all individuals can enjoy the comforts of a reclining chair without the fear of being stuck.
The lift chair has no limits in terms of who it can serve. Regardless of gender, age, or condition, the lift chair can provide benefits to your physical health, and provide comfort in mobility.
Options
The chair that you choose to have will have a variety of implications for your life, which is why there are many options available. From the width of the base, to the upholstery you choose, each lift chair is designed to fit into your home and lifestyle seamlessly. It is imperative that you are transparent about what you need out of the chair, prior to choosing one. This transparency will enable you to find the right chair, the first time.
Trends
North America currently has over 30% of the market share in Lift Chairs, and this is forecasted to increase over the next several years. The market is massive, with a multi-billion dollar valuation. Lift chairs are in high demand, and will continue to be as they have an inexplicable ability to intersect comfort and mobility. This high demand combined with the implications of the COVID-19 pandemic has led to immense strain on the supply chain, leading to delays and shortages across the globe. These pressures on the supply chain are expected to resolve over the next 8 months, but the backlog will need to be resolved before returning to normalcy.
—
Here at Assist, we understand that general mobility is the bare minimum, and by promoting comfort and efficiency, we are making mobility a better experience. With that said, we still have access to lift chairs on a medical basis, meaning we are the right step when looking for a lift chair. We have them in stock with trained and passionate staff ready to help you. They have been trained by the manufacturing which will ensure they can find you the best fit after the initial assessment.
Choosing Assist is the best way forward. We want to assist you in your journey of mobility and have staff ready to help. If you want to know more, please reach out.