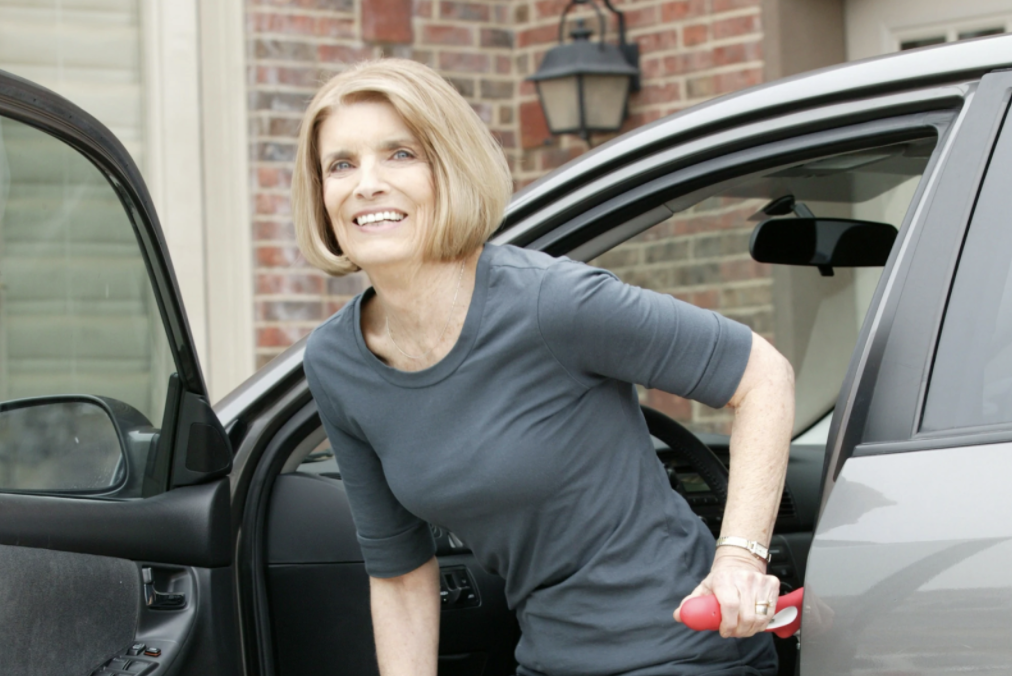 The Handy Bars in Vehicles
The Handy Bar is a nifty 3 in 1 tool that will ensure you are ready for travel regardless of the situation. It is designed to be compact, and to ensure that whatever you need, the Handy Bar can help. Independence is important, and this nifty tool will ensure you have it. It is compact, so you can always carry it in your purse or bag.
So, let's learn more about the Handy Bar!
Handle
The Handy bar has an ergonomic handle that will allow you to get in and out of vehicles with ease. It allows you to get the perfect amount of leverage when entering and exiting a vehicle, which makes travel much easier. It is designed to prevent any accidental falls, and to ensure that you feel confident. It works on nearly any type of vehicle, and has a weight capacity of 350 lbs.
The handle is designed to be comfortable, grippy, and stable which is perfect for any user. It can also be used on the passenger or the driver side, meaning its versatility is undeniable.
Emergency Situations
Sometimes life happens, and what was a casual drive turns into something that requires assistance. The Handy bar wants to give you the confidence to navigate any situation, so it has two safety features built in. Firstly, there is an emergency window breaker. It will easily and safely break the window if needed, and ensure that any mobility concerns you have don't hinder you from being safe. 
Additionally, there is a seatbelt cutter with a protected blade. This will ensure that you can escape if you need, regardless of your mobility. The protected blade prevents you from injuring yourself. It is very sharp to allow for easy cutting. Its ergonomic design ensures that it can be done even if you have arthritis or other mobility challenges.
Ergonomics
The designers of the Handy Bar focused on the ergonomics of the tool. They wanted to ensure that everyone and anyone would be able to use it seamlessly without any undue pressure or discomfort. 
With a build in grip, protected blades, and arthritis-friendly angles, the Handy Bar is the perfect tool for all!
—
Assist wants to make sure that you have the tools for success. Whether that be a small tool to help you be safe, or if it is a new piece of furniture to make yourself comfortable, all have equal importance.
We want to make sure that you are always in a position to be mobile and independent. This is why we recommend the Handy Bar. This will ensure you are safe and independent. If you have questions about affordability or how you can integrate it into your life, please reach out to us.