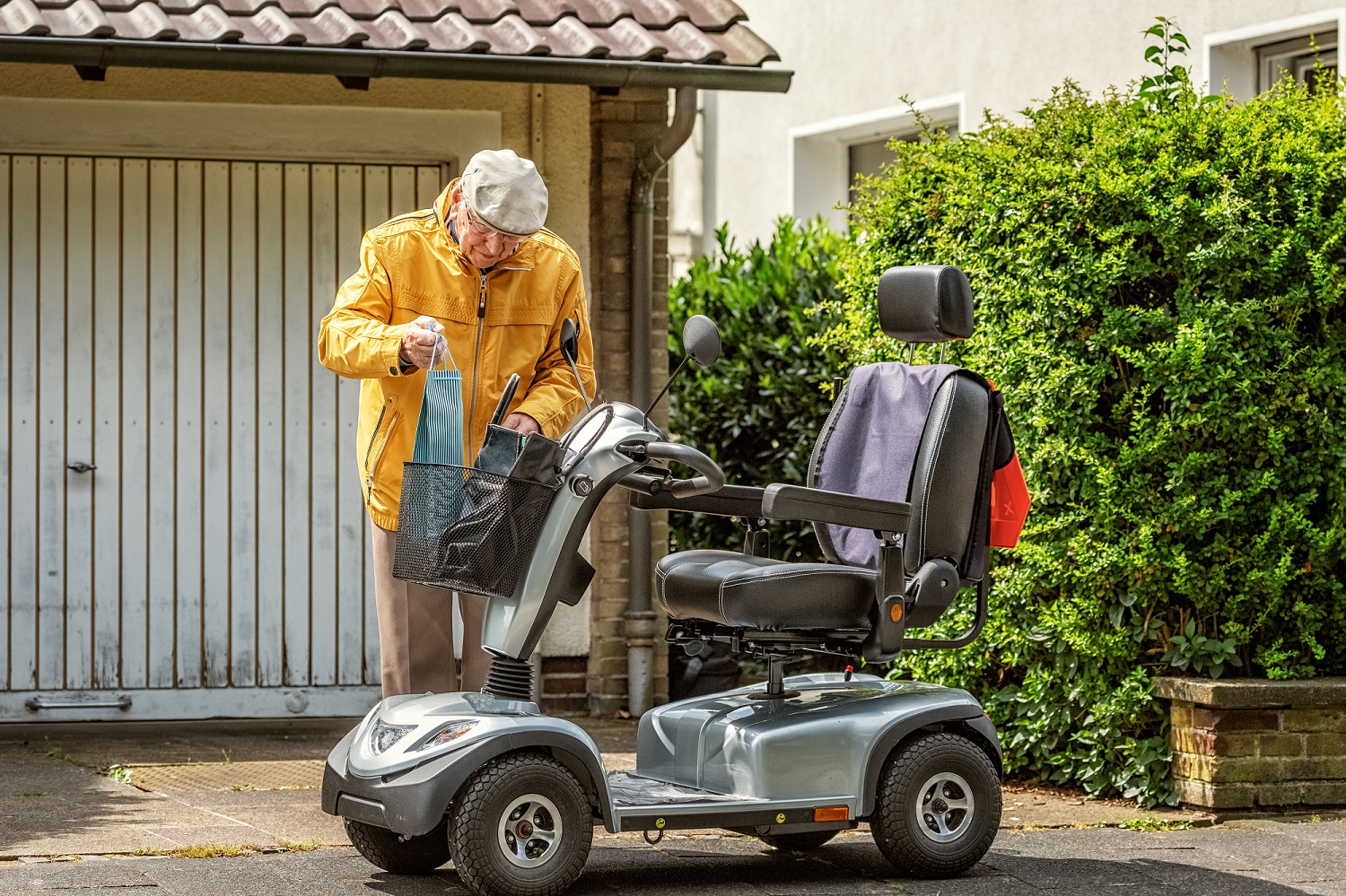 What Kind of Scooter Do You Need?
Loss of mobility can be difficult to cope with. Formerly active individuals may struggle keeping up with daily activities, leading to frustration and even depression. Motorized scooters are a great option for seniors who are having a hard time getting around. To make the shopping process easier, we're here to help explain the many different features and options that come with motorized scooters, with a focus on travel, off-road and folding scooters, to help get you out the door and into the world!
Travel Scooters
Focus more on the journey and less on how you're going to get there with a travel scooter that features easy disassembly that allows for simple frame separation with only one hand that disassembles into super lightweight pieces for convenient storage and transport. Packing up the car for a road trip to visit family is so much easier when you know you can easily transport your scooter and enjoy getting out there and experiencing life without mobility concerns keeping you from living your best life! 
Our Recommendation: Go-Go LX
Off-Road Scooters
Keep your independence and continue living an adventurous life outdoors with an off-road scooter. Off-road scooters have better stability on uneven ground than regular scooters, and larger tires with thicker tread create optimum traction to allow for you to continue enjoying all that the outdoors has to offer being restricted by terrain. 
Our Recommendation: Pursuit xl
Folding Scooters
Folding scooters are designed to fold up and fit into compact spaces, like the trunk of a car, making it ideal for running errands or taking with you on flights! Whether you're jetsetting to far flung places or packing up the scooter to go to the grocery store, a foldable scooter is versatile and easy to use. Enjoy an active lifestyle with a folding scooter!
Our Recommendation: Go–Go Folding Scooter
Mobility scooters don't just offer convenience, they can improve the quality of life of seniors and those who have difficulties leaving their homes. A decrease in mobility shouldn't hinder your ability to spend time with your loved ones. Call us today to learn more about our mobility scooters, and which one might be the right fit for you.